Huei Shang Industrial Co., Ltd. (HSI) was established in 1982 and specializes in providing precise and quality Spring Making Equipment & Spring Making Machinery for world-wide customers over 40 years.
HSI is the leading manufacturer of Spring Making Equipment including electric stress relieving conveyor furnace, box furnace, parts collector, wire pay off system and spring length gage. The furnaces can meet stringent requirements such as AIAG CQI-9 for automotive industry and AMS2750E for aerospace industry.
HSI has been associating with HTC who was established in 1969 and is a well-known manufacturer of Spring Making Machinery. Nowadays, Spring Coilers are covering wire range from 0.15mm to 18.0mm upto 12 axes servo control. Spring Formers are covering wire range from 0.2mm to 7.0mm upto 18 axes servo control. These are the main product ranges of HTC in spring making machinery. Spring Grinder and Specialty Spring Making Machinery for specific spring manufacturing are also becoming one of the main products. HTC's goal is to make and keep developing sophisticated spring making machinery.
Acting as marketing agent of HTC, HSI has been becoming a perfect supplier of Spring Making Equipment and Spring Making Machinery that provides a total solution for the spring manufacturers all the time.
Both HSI and HTC are not only supplying the very high quality machines. HSI has established its world-wide distribution with service-center being able to provide the efficient service for all customers. With the association of HSI and HTC, both two companies would provide customer the best machine and best service to meet their requirements for producing quality springs.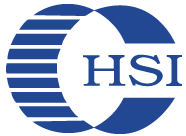 Main Product :
Electric Conveyor Furnace




Box Type Furnace




Parts Collector




Wire Pay Off System




Spring Length Gage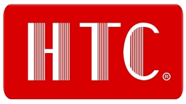 Main Product :
Spring Coiling Machine




Spring Former




Spring Ends Grinding Machine




Wire Bending Machine